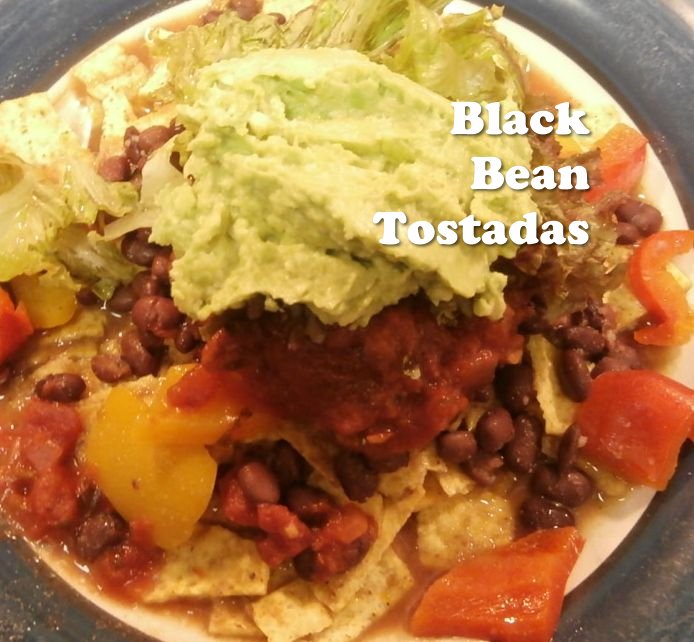 This quick and delicious meal has a story behind it.
Many years ago, when I was a young single person, my friend Rob and I were discussing what to do for dinner. It went something like this:
What do you want to do for dinner?
I don't know. What do you want to do for dinner?
I don't know.
Too bad Ann Arbor doesn't have vegetarian restaurants like Ithaca.
Yeah. Ithaca has great vegetarian restaurants.
Too bad we can't eat dinner there.
Yeah. It would be neat to eat dinner in Ithaca.
We couldn't go there, could we?
Well, maybe we could! Want to go to Ithaca for dinner?
Okay, let's go have dinner at the Moosewood!
Are you serious?
Yeah! Let's go!
That was on a Saturday in the late afternoon. We hopped in the car and drove eight hours to Ithaca, New York, stopping for a few hours of sleep in a tiny motel somewhere in Canada. We reached Ithaca in time for Sunday dinner — which I thought was really the perfect day to be there because I loved the cookbook Sundays at Moosewood Restaurant. I had never been to Ithaca before, but I loved reading cookbooks from the three vegetarian restaurants there, especially the Moosewood.
The meal we ate at Moosewood was Black Bean Tostadas.
It was worth the trip.
Afterward, I discovered that the recipe for Black Bean Tostadas was in the Sundays at Moosewood cookbook. So I tried cooking it. It came out well.
Over the years I have adapted it in many ways, and made it my own. I am not sure that anybody at Moosewood would recognize this recipe the way I make it.
That trip to Ithaca was twenty five years ago. I am sorry to say that I have lost touch with Rob.
Ann Arbor now has several excellent vegetarian restaurants — but I still think fondly of that crazy weekend road trip to the Moosewood.
---
The original version of this recipe was served on a crispy round corn tortilla. I've always found tostadas very hard to eat without having food go flying in all directions. So I changed this recipe to use crushed corn chips instead of a tortilla. I've played around
with the ingredients to meet my family's food needs. And I have speeded it up, so that the whole meal can be cooked in 30 minutes.
My kids like this meal served with the corn chips on the side and all the parts of the meal in separate piles. I like it all heaped together, with avocado and salsa strewn throughout.
---
This recipe is dedicated in memory of Sue Talbert, who liked this recipe. Sue passed away last year, far too young.
Here is Sue's version of this recipe.
---
Jan Wolter says that when he eats this recipe, he tries to put lots of liquid on the corn chips. Normally soggy corn chips don't taste so good, but in this recipe they are transformed into something altogether different and very yummy. I know soggy corn chips sound really awful — and some brands are — but I hope you will trust me that the right corn chips are transformed in this recipe.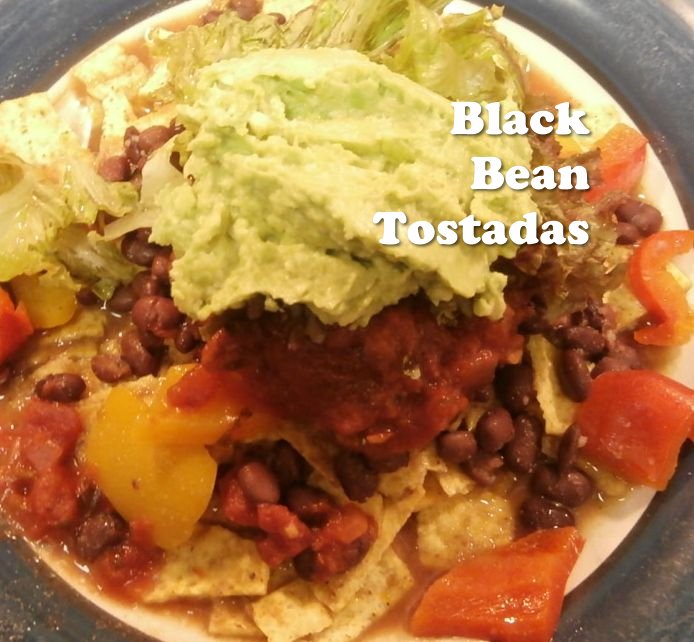 Some brands of corn chips work better than others in this recipe — they have to mesh with the sauce in just the right way, and some brands do that better than others. I like Guiltless Gourmet blue or white corn chips, but the last time I checked, Guiltless Gourmet could not guarantee that their chips were gluten-free, so I don't buy that brand anymore. Whole Foods white corn chips are good in this recipe too.
Tip: At our house, we don't always have fresh orange juice on hand, but we keep some frozen concentrate in the freezer. For this recipe, I mix up a micro-batch of orange juice from concentrate, just enough to use in this recipe: six tablespoons of concentrate plus one cup and two tablespoons of water makes exactly the amount of orange juice needed for this recipe.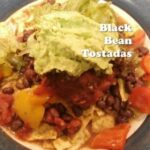 Print Recipe
Black Bean Tostadas
Black beans and orange juice taste surprisingly good together. In this recipe they are served on top of crushed corn chips, with avocado, lettuce, and other toppings.
Ingredients
1 1/2

cups

orange juice

3

cans of black beans

4 1/2 cups, cooked, rinsed

3

tablespoons

canola oil

2

teaspoons

ground cumin seeds

2

teaspoons

ground coriander seeds

EITHER 2 tomatoes

chopped, or 2 red or yellow bell peppers, chopped

corn chips

blue ones are good here

2

ripe avocadoes

shredded lettuce

optional: grated cheddar or Monterrey Jack or mozzarella cheese

optional: unsweetened yogurt or sour cream

salsa
Instructions
Put the beans and orange juice in a pot over medium heat.

Add the oil, cumin, coriander, and tomatoes or bell peppers, and stir.

While the beans warm up, wash the lettuce.

Mash the avocadoes into a very simple one-ingredient guacamole.
To serve:
Put two handfuls of corn chips on a plate. Crush the corn chips with your hands, into pieces about an inch wide or smaller.

Put a big scoop or two of the bean mixture on top, taking care to get the corn chips wet.

Add lettuce, salsa, guacamole and other toppings.

Serve!