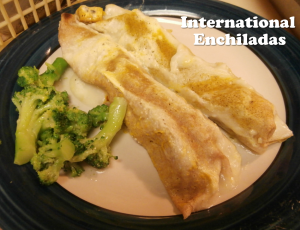 Valerie's Recipe index!
Main Dishes:
* Black Bean Sweet Potato Burritos
* Black Bean Tostadas
* 15-Minute Chili
* Cobblestone Market Dinner – lentils, potatoes, and greens – makes me happy!
* Dinner Crepes – with lentils and your choice of either greens or mushrooms
* Cucumber Sandwiches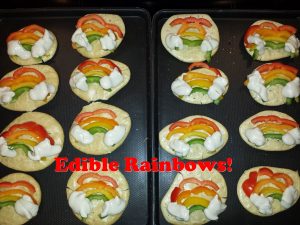 * Egg Pinwheels
* Ethiopian Dinner – Quick compared to most Ethiopian food!
* Falafel
* Golden Crispy Tofu
* International Enchiladas
* Knishes
* Lentil Apple Walnut Veggie Burgers
* Macaroni and Cheese – The best vegan macaroni and cheese I have ever tasted!
* Matzo Ball Soup (gluten-free and lightning-fast — yes!)
* Matzo Mina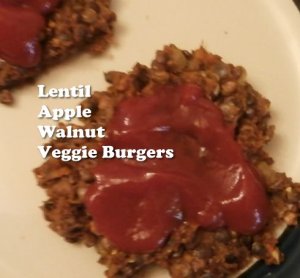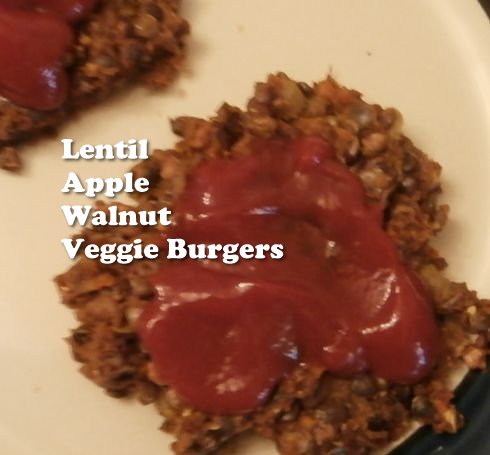 * Oriental Salad
* Pasta, Beans and Greens (lightning-fast!)
* Pasta, Red Lentils, and Ginger – lightning-fast and yummy!
* Pizza! – with a quick, pourable gluten-free crust, can be dairy-free or vegan
* Potato Pancakes (Latkes)
* Potato Salad Deluxe
* Potoccoli – an easy meal of potato, egg, and broccoli
* Rainbows
* Riz Bi Har – a Middle Eastern-ish wrap with eggplant, rice, and a vegan Tzatzki sauce
* Scrambled Tofu
* Southwestern Twice Baked Potato Casserole
* Spinach Bean Soup with Breadsticks

* Stroganoff
* Sukiyaki
* Tavern Stew with Cornbread
* Umeboshi Calling – a quick vegan pasta dinner with a slightly addictive creamy cashew sauce
* "The White Dinner" — a quick, gluten-free, vegan meal that my kids love
Desserts:
* Apple Blueberry Crumble with vegan Vanilla Cardamom Ice Cream
* Banana Claw – decadent vegan ice cream
* Blondies!
* Brownies – Valerie's Amazing Awesome Gluten-Free Brownies
* Chocolate Cake
* Chocolate Chip Cookies – no gluten, dairy, or refined sugar!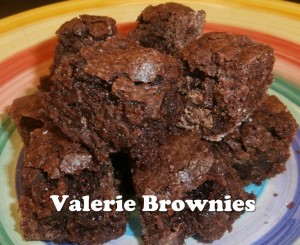 * Chocolate Chip Fresh Cherry Bread
* Chocolate Chip Pumpkin Bread
* Chocolate Decadence Mug Cake
* Chocolate Marble Banana Bread – vegan, can be refined-sugar-free, gorgeous!
* Chocolate Mousse – healthy and quick!
* Chocolate Nanaimo Pumpkin Pie
* Chocolates
* Chocolate Turtles – easy & vegan!
* Cookie Dough Dip – healthy, yummy, and super-quick!
* Dessert Nachos – apples with an easy vegan caramel sauce and chocolate chips – yum!
* Fresh Fruit Pie with Chocolate Brownie Crust

* Hamentaschen
* Mulberry Forest – awesome vegan ice cream
* Pi Pie for Pi Day
* Pumpkin Spice Donuts with Chocolate Ganache Topping
* Tiramisu – in 14 minutes!
* Zucchini Brownies
Breakfast:
* Pancakes
Side Dishes, Sauces, Etc:
* Applesauce
* Beannaise

* Breadsticks
* Broccoli
* Carrot Ginger Sauce
* Cashew Milk
* Chickpea Flatbread
* Crepes
* Flax Eggs
* Flour Mix – gluten-free
* Lasagna Cheese – vegan!
* Muffin Bread
* Pumpkin – how to cook one
* Salad Dressing – Creamy White
* Tofu – golden curried
* Tortillas
* Tzatziki sauce (vegan!)